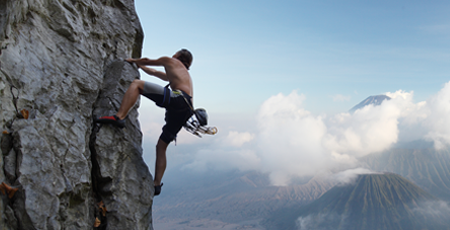 SPORT & PERFORMANCE PSYCHOLOGY
The vast majority of Olympic and professional athletes have access to a sport psychologist or mental skills coach.  We specialize in working with professional and elite athletes (ages 12 and up) who are serious about taking their game to the next level. We also work with other high level performers and high achievers (e.g., actors, musicians, executives, entrepreneurs, academics, writers, etc.). We incorporate the latest science from sport and performance psychology and cognitive neuroscience (including biofeedback and neurofeedback).  We provide sport and performance psychology services to athletes in Ontario's Golden Horseshoe region (Niagara Falls, St. Catharines, Grimsby, Hamilton, Burlington, Milton, Oakville). We also provide the same services to those outside of this region via telephone/internet.
We offer athletes a highly personalized approach unique to their circumstances and goals.
Our work begins with a customized assessment to gain a clear picture of the athlete's:
Goals
Knowledge and use of mental skills
Personality, values, other factors or skills important to achievement of goals
Psychophysiological Stress Profile
After the assessment, Dr. Friesen works one-on-one with the athlete either in person, by phone, or via video call. The focus is on helping the athlete achieve their stated goals and improve performance.
EXECUTIVE COACHING
We are often asked whether we can help non-executives reach their potential. Executive coaching is no longer a luxury reserved for executives. We work with anyone serious about success within their chosen endeavour. We work with executives and other high achievers including entrepreneurs, artists, writers, academics, students, and others trying to take their career to the next level. When working one-on-one with executives and other high achievers, we customize our executive coaching approach to meet the unique circumstances and goals of each individual or organization. We start with an in-depth assessment tailored for each client. The assessment captures key indicators to establish a clear picture of the individual's:
Goals & values
Personality
Emotional/Social Intelligence (including 360° assessments, self-reports and performance-based assessments)
Other factors, skills, or relevant cognitive information that will contribute to the executive's success
The process starts off with a stakeholder meeting (as needed) to gain consensus on goals and objectives for one-on-one coaching sessions. A 360° assessment may also be used to better understand the executive from others' perspective.
Executive coaching is no longer a luxury reserved for executives. We work with anyone serious about success within their chosen endeavour. We work with other high achievers including entrepreneurs, artists, writers, academics, students, and others trying to take their career to the next level.
NEUROFEEDBACK / BIOFEEDBACK
We specialize in neurofeedback, biofeedback, brain training, and other forms of biohacking for optimal performance.  Neurofeedback (also known as Neurotherapy or EEG Biofeedback), is a type of biofeedback that uses real-time displays of brain activity, to teach self-regulation of brain function. Typically, sensors are placed on the scalp to measure activity, with measurements displayed using video displays or sound.
Biofeedback is a process that enables an individual to learn how to change physiological activity for the purposes of improving health and performance primarily through regulating the stress response. Precise instruments measure physiological activity such as brainwaves (neurofeedback), heart function (e.g., HRV), breathing, muscle activity, and skin temperature. These instruments rapidly and accurately "feed back" information to the user. The presentation of this information — often in conjunction with changes in thinking, emotions, and behaviour — supports desired physiological changes. Over time, these changes can endure without continued use of an instrument. These modalities can be used to reduce stress, tension, and anxiety and improve mental efficiency, attention, focus, and concentration (adapted from The International Society for Neurofeedback and Research www.isnr.org).
Neurofeedback, biofeedback, and/or computerized brain training are used to improve symptoms associated with stress, anxiety, depression, ADHD, epilepsy, headache, TBI/concussion, strokes, and especially to improve optimal performance.
Training begins with an assessment which produces Psychophysiological Stress Profile which helps determine which modalities (neurofeedback, HRV, breathing, muscle tension, skin temperature, and/or sweat response) would be most efficiently trained to achieve the client's goals.
For those who are more interested in training their brains, cognitive and/or EEG-based assessments are used to develop a customized training program that targets the client's goals.
CAREER CONSULTING
FIND A FULFILLING CAREER PATH
We can help you find career paths that fit your unique interests, personality, passions, and strengths. We offer two levels of career consulting for those looking at a career transition. The first level is a detailed assessment and feedback session. This service takes place over a short period of time (e.g., a few days). The second level of service includes personalized career coaching over a longer period of time with weekly to monthly coaching sessions. Customized service packages are also available.
Career Assessment
The entire process can be done over the internet and phone.
All packages include a one-on-one phone session with Dr. Christopher Friesen, Ph.D., Psychologist.
Dr. Friesen will personally provide you with a follow up feedback session to discuss assessment insights and the career options most suited to your unique personality, interests, passions, and talents.
A summary report is provided for your reference.
We use only well researched measures of personality, cognitive abilities, and career interests to help you find a career path that will be most fulfilling to you.